---
---
Specialist foosball design
The Specialist table football guarantees you unforgettable playing sensations.
This one is in solid wood. The telescopic bars are 15 mm in diameter. The point counter is an abacus. The serial players are in chromed aluminum and numbered. Because the player's design embodies our search for a more contemporary aesthetic in harmony with table football.
Structure :
All the foosballs are numbered and guarantee, certified.
Wood structure transform in our workshop.
Steel bars.
Lateral balls return.
Chrome steel cheap jewellery.
Gerflex coating.
Details :
Chrome aluminuim players.
Long handhold.
Mechanics scoring.
Steel goals.
Dimensions :
L 156 X l 73 x h 93 cm
Weight : 90kg
* Lead time: Every Specialist Soccer Table is custom made and lead time is approximately 8 to 10 weeks .
The players are standard in black and white.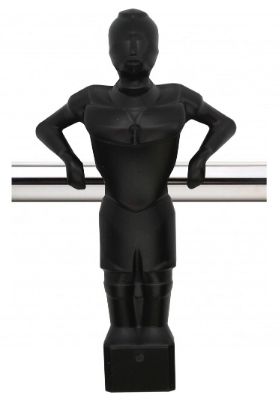 Optionally, the players of the Specialist table football can be personalized according to the colors of your favorite football team for example.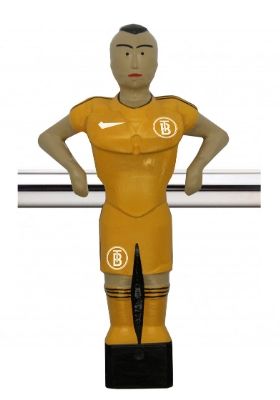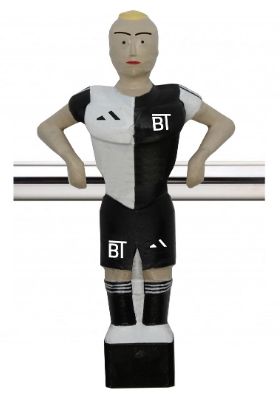 Do you want to add the logo of your company or association ? It's also possible :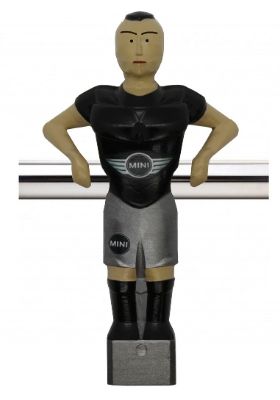 - 4pcs Standard Foosball Balls
- 1pc Competition Foosball Ball (Grip Ball)
- Free Assembly Included (Tables will be pre-installed in our warehouse prior to delivery to reduce delivery time)
* Ground Floor Delivery & Installation Is Provideded. Please indicate if delivery requires using stairs or not on lift level, extra charges may apply.
Delivery:
Order now and receive this item within 2-7 working days.
Delivery is fufilled by Centrum Leisure
Installation is provided for game tables except dartboard or any products which requires wall mounting
Price:
If item needs to be carried up staircase, additional charges may apply, let us know in advance!
How to make payment:
Credit card - Add to cart and make payment via credit card
Paynow - Paynow to our company UEN number (Contact us for more details)
Bank Transfer - Bank transfer to our DBS / OCBC bank account (Contact us for more details)
---